If the doors look great…. Bespoke reception desks, nurses
stations,cubicles, wall panels, IPS systems, wardrobe sliding doors
and more are all available to order.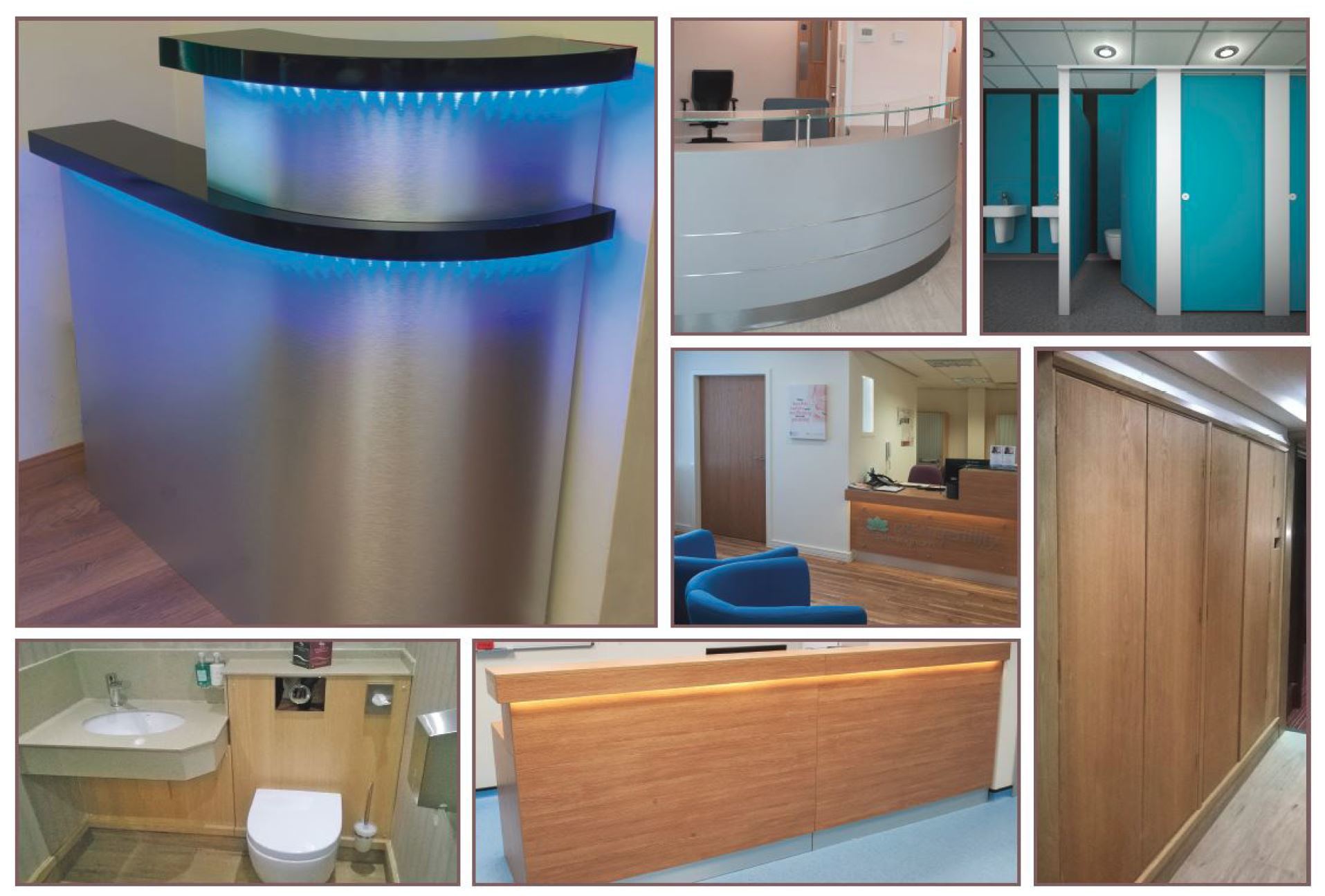 Lewis Aldridge is able to supply bespoke reception desks, nurses stations and other items of furniture. Any commercially available finish can be obtained to create the look you require. Bespoke signage can be added to finish the design.
Besopke furunitre is available to order from your own designs

• Reception Desks
• Nurses Stations
• Cubicles
• IPS Panels
• Wall Pannelling

Many of the same finishes available for the doors are also available to create
a complete solution foryour installation. Alternatively contrasting finishes can
be incorporated. Antimicrobial PVC can beused in areas where hygiene is more
important. Corian worktops, vanity units and complete piecesof furniture can be crafted. Finally bespoke LED lighting and signage can be created to add the
finishing touches.